Notes from the Manager
The title of this strip was one of the tag lines to Dazed and Confused.
Oh, and I guess I hit #800. Bully for me! Longtime readers know I don't really care about the whole round numbers thing (especially since — like I always like to remind you guys — there are about 50 pages of bonus strips in Multiplex: Enjoy Your Show and Multiplex: There and Back Again (available… later this year, but you can read the bonus strips in the Chapters 6–10 eBooks). I'll make a slightly bigger deal about it when the 8 year anniversary rolls around in July.
Thanks, as always, for reading.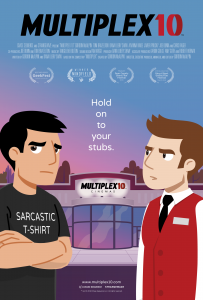 Multiplex 10 is here!
Although Multiplex 10 has ended, an animated prequel/reboot called Multiplex 10 was funded through Kickstarter in 2017 and is NOW AVAILABLE for rent or purchase on Vimeo On Demand, Amazon Video, and elsewhere! And an all-new, irregularly-updated Multiplex 10 web series (set after the short film) recently launched on YouTube! Learn more about the web series on the official Multiplex 10 website!
Stay up to date on all things Multiplex, Multiplex 10 and me (a.k.a. Gordon McAlpin) by subscribing to my newsletter!